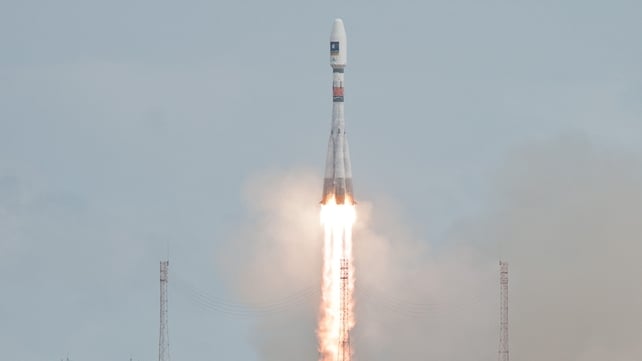 Applied Technology Institute (ATI Courses) offers a variety of courses on spacecraft design. spacecraft quality control or spacecraft thermal design.
We think the news below could be of interest to our readers.
An international inquiry is under way into an embarrassing error which has left two multi-million European satellites that were launched from French Guiana in the wrong orbit.
On 22 August, a Soyuz rocket launched the fifth and sixth satellites of Europe's Galileo project, a satellite navigation system that will eventually comprise 30 satellites designed to make Europe independent of U.S., Russian, and other GPS systems. Unlike most Soyuz launches, the rocket did not lift off from Baikonur, Kazakhstan, but from Kourou, Europe's space center in French Guiana.  Apparently the launch went off without incident, but it soon became apparent that the two satellites were injected into the wrong orbits. The upper stage of the Soyuz rocket, the Fregat-MT, injected them into elliptical orbits instead of circular ones, making the satellites unusable for GPS navigation.
The issue was the result of a frozen full pipe that delivered hydrazine to thrusters necessary to align the Fregat upper stage ready for correct orbital injection.
The freeze was the result of cold helium feed lines being installed in close proximity to the hydrazine fuel lines. They were collectedly the same support structure which led to a thermal bridge. This sequence of events occurred due to a design ambiguity which failed to recognize the possibility of thermal transfer between these components.
While it doesn't help the two satellites that are now effectively lost to the Galileo network, it is at least a simple fix and will not result in delays to the next launch scheduled for December.
---
---